Understanding your payslip
This is an example of a payslip to help employees understand the types of information they may see in their own payslips.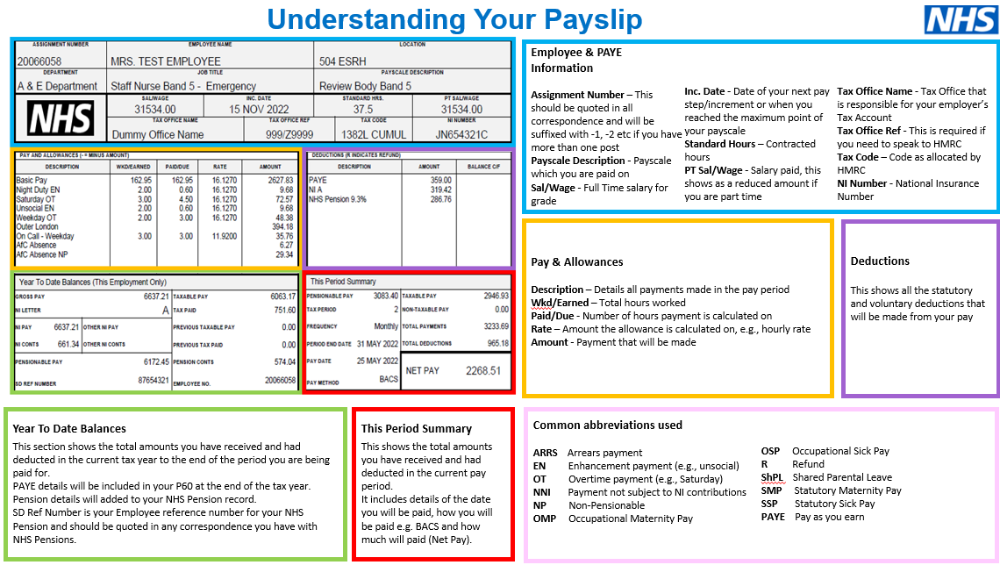 The document can be downloaded from the document library or via the following link: click here to download.
All NHS employees who use ESR can access a range of educational step by step guides in this section.
These resources are specifically designed to help you to understand how to undertake tasks in ESR that you may not have done before, or where you need to refresh your knowledge. Click the image below to access these resources.