Employee Self Service general overview
Employee Self Service is designed to give NHS employees the ability to view their personal information as well as allowing them to edit their own data at a time of their choosing, without being connected to work networks. Being able to manage data in this way improves data quality and gives NHS employees independence, empowerment and control over their personal data.
Employee Self Service provides a vast array of benefits to both employees and the organisation.
The WE ARE THE NHS: People Plan for 2020/2021 - action for us all, key principles include: working differently, Looking after our people, in a compassionate and inclusive culture, new ways of working and delivering care; Employee Self Service is at the heart of those principles.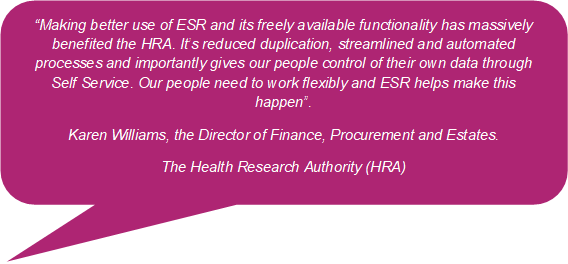 Want to know more?
Read the full brochure about implementing employee self service using ESR by clicking the brochure icon opposite. There is also a helpful implementation guide and other resources in this series specifically designed to support your implementation.